Welcome to
Plan_B
In the spirit of sharing, Gil Roman presents the company's work to the public in a new space with a seating capacity of 100, in the heart of the Béjart Ballet Lausanne studio:
Plan_B

.

Plan_B was imagined by the Artistic Director of the BBL during the worst of the pandemic, when the dancers were deprived of touring, the stage and the public. This space allows the audience to discover the daily life of the company in the heart of its studio.

Plan_B was inaugurated on September 1, 2020, during the renewal of the agreement between the Béjart Ballet Lausanne and the city that has hosted and supported the company for nearly 35 years. This venue features a 100-seat stand for the public and companies to enjoy the work of dancers in rehearsal or performance conditions.

_____Choreographic transmissions

_____Creations

_____Ballets

_____Excerpts from the repertoire

We are looking forward to welcoming you.
ACCESS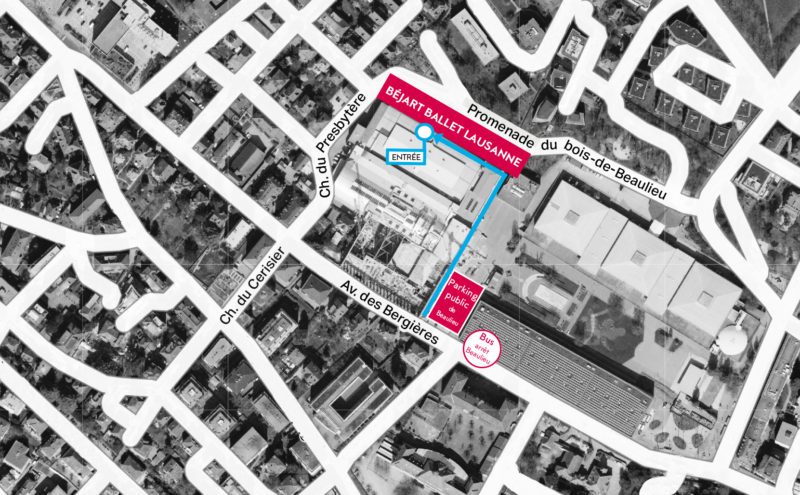 HOW TO SUPPORT US?
We deeply thank you for kind support and for helping our company during these trying times.
BANK TRANSFER
CHF  CH63 00767 000U 0227 50 70
€      CH35 0076 7000 H518 89702 | SWIFT: BCVLCH2LXXX
Address    Béjart Ballet Lausanne, Ch. du Presbytère 12, 1004 Lausanne, Switzerland
TWINT