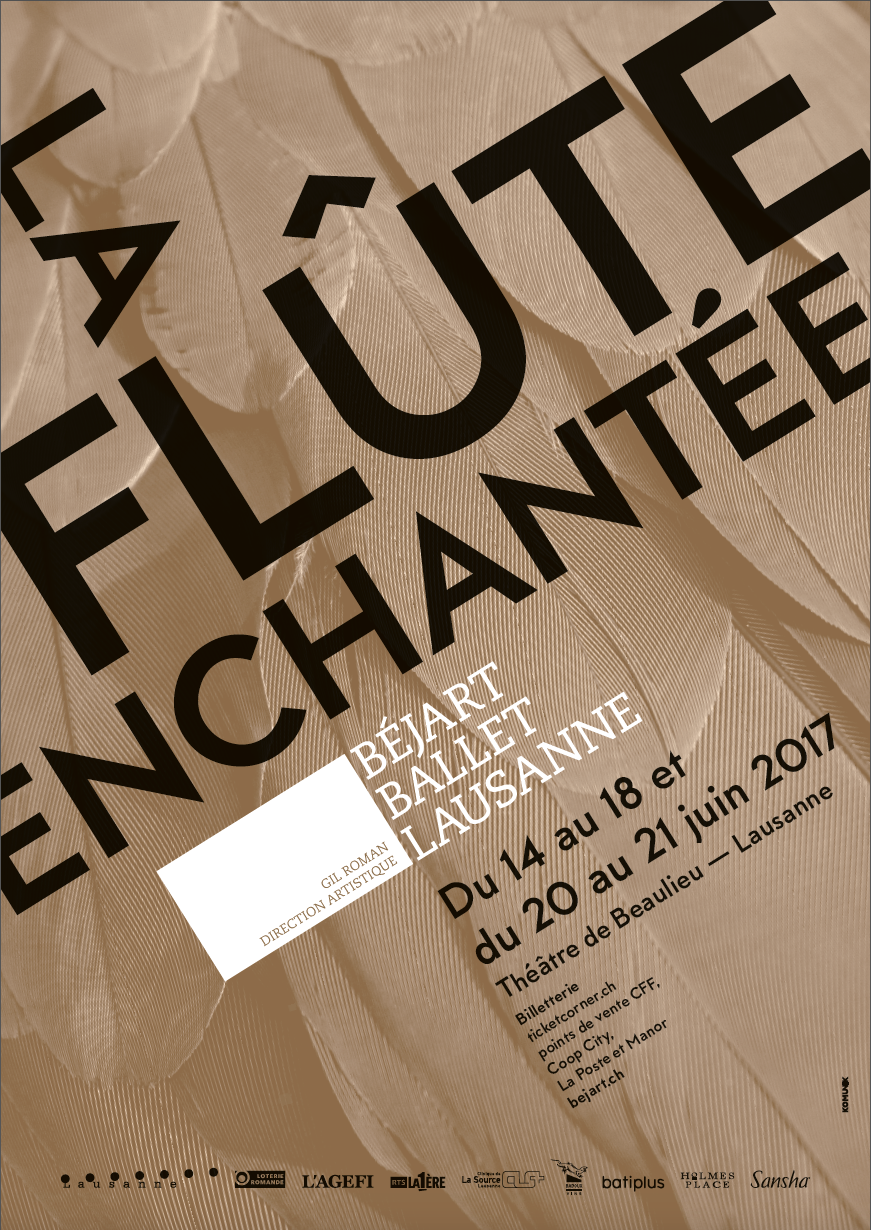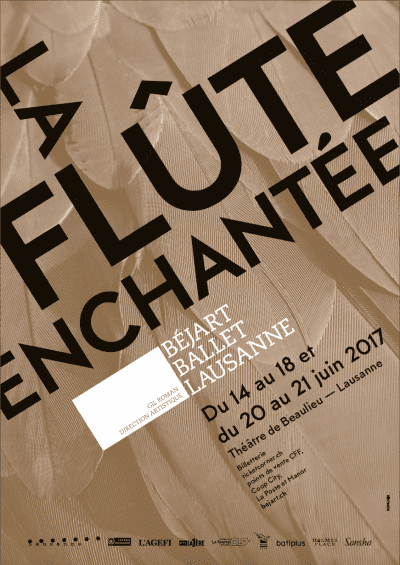 In June, thirteen years since it was last performed in 2004 at the Espace Odysée Malley, the BBL presents The Magic Flute in Lausanne.
Danced for the first time at the Beaulieu Theatre, from June 14 to 18 and 20 to 21, this masterpiece is, in Maurice Béjart's words, "a fairytale which takes us into the pure poetry of childhood or genius; then – and most of all – a precise, rigorous, and inspired ritual." Through the alternation of magical or comical scenes, this ballet, which has faithfully staged Wolfgang Amadeus Mozart's score, makes music visible and reveals the essence of the movement that lives in its core. Philosophical fable and initiatory tale, The Magic Flute preaches the acceptance of human fallibility, the couple's triumph over disunity and the victory of Enlightenment over darkness.
This summer event is part of the 2017 celebrations, marking the 30th anniversary of the creation of the Béjart Ballet Lausanne and the 10th year of Maurice Béjart's demise. A birthday season that will bring the BBL to Brussels all the way to Tokyo passing by Madrid, Zürich, Granada, Peralada, Carcassonne, Beiteddine, Mézières and Budapest.
Beaulieu Theatre – Lausanne
June 14 to 18 and 20 to 21 2017
Tickets
Online at ticketcorner.ch, by phone at 0900 800 800 (CHF 1.19/min) and at the selling points CFF, Coop City, La Poste and Manor