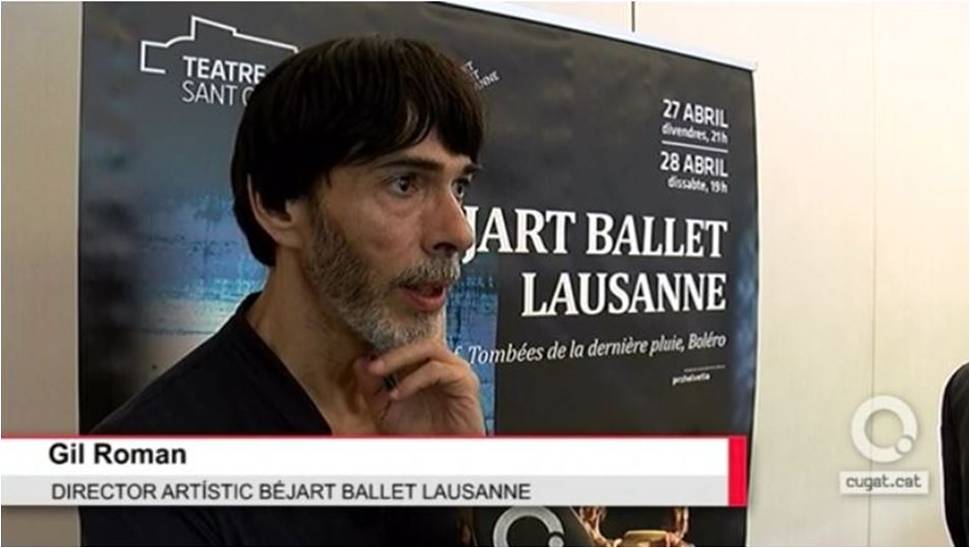 On April 27 and 28, the Béjart Ballet Lausanne was back in Sant Cugat, seven years after its last show. Four ballets were presented at the Teatre-Auditori in front of a charmed public.
In 2011, the BBL presented Syncope, Song of herself and Dionysos suite in Sant Cugat. Seven years later, three ballets were announced: Tombées de la dernière pluie by Gil Roman, Piaf and Boléro by Maurice Béjart. A surprise had been added to the program: the revival of Altenberg Lieder by Maurice Béjart (premiere in 1995).
At the arrival of the Company in Sant Cugat, the local media attended the press meeting, with Gil Roman, Elisabet Ros – the Catalan BBL's dancer – and Carme Fortuny, Sant Cugat Culture and Promotion deputy. On stage, the shows started with a focus on women, with Tombées de la dernière pluie. This ballet was created by Gil Roman for 10 female dancers and one male dancer. Piaf, a choreography interpreted by men, drew special attention to the wide repertoire and powerful voice of the singer. Finally, Boléro, one of the mythic creations by Maurice Béjart, was interpreted, for the central role, by Elisabet Ros and Julien Favreau.
On both dates, the BBL received a warm welcome and a standing ovation from the public.
Cugat.cat was with us during the press meeting, which you can discover here.