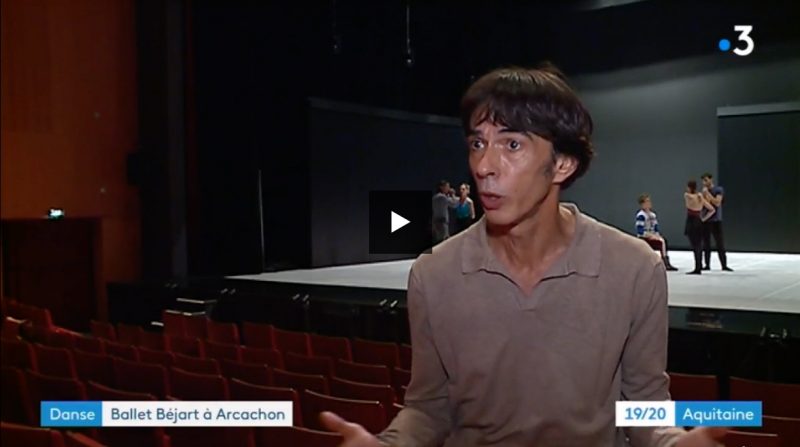 France 3 met Gil Roman and the Béjart Ballet Lausanne during the rehearsals at Olympia Theatre in Arcachon, for the first two shows of the season on October 22 and 23, 2018. The company presents Syncope by Gil Roman, Altenberg Lieder, Un cygne d'autrefois se souvient que c'est lui and Piaf by Maurice Béjart.
The TV channel attended the ballet class and the rehearsals, which took place on Olympia Theatre's stage. Between the rehearsals, Gil Roman talked about the company and the program for these two shows.
Watch the report starting at 13'50 here.