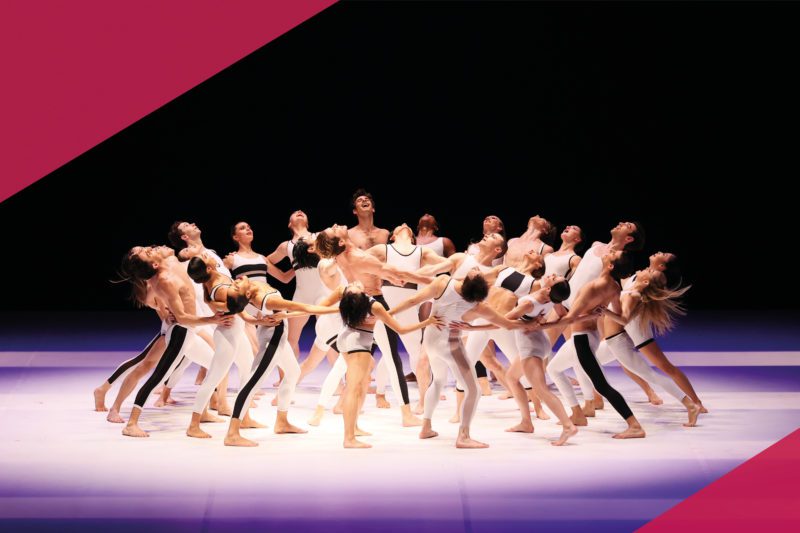 Ballet for Life takes over the holidays!
Gil Roman and his company are presenting Ballet for Life at Plan_B to celebrate the holiday season. Four exceptional performances will be given in unique conditions starting on December 14 in Lausanne.
Ballet for Life ("Le Presbytère n'a rien perdu de son charme, ni le jardin de son éclat") stands apart
in Maurice Béjart's choreographic universe and holds a special place in the heart of Béjart Ballet Lausanne's public. This ballet of love and hope was created in 1996 at the Metropole Theater in Lausanne and was set to Queen and Mozart's music in memory of two performing icons, Jorge Donn and Freddie Mercury, who were both taken away by AIDS.
Ballet for Life is a celebration of youth that has never left the spotlight. For the holiday season,
the company's Artistic Director presents it in unique conditions. It will take place at Plan_B, in the heart of the BBL's main studio in Lausanne, a space that can seat 100 spectators. "Show must go on!"
Calendar
> Tuesday Dec. 14 – 7 pm
> Wednesday Dec. 15 – 7 pm
> Friday Dec. 17 – 7 pm
> Saturday Dec. 18 – 6 pm
All information
//

Ticketing

*

> Online: ticketcorner.ch

> Telephone: 0900 800 800 (CHF 1.19/min.)

> Points of sale: Coop City, Fnac and Manor

*People with reduced mobility and Cultissime card: please contact reservations@bejart.ch
//

Price

CHF 50.-

CHF 25.- for people under 25 (upon presentation of an ID)

CHF 12.50 for Cultissime card holders
//

Sanitary measures

> Presentation of the Covid certificate and an identity card.

> Masks must be worn upon in the building.

> Automatic dispensers of hydroalcoholic gel will be available in the building.
//

Access

Important: Plan_B is accessed through the lower ground floor of the BBL building.

Access map: bejart.ch/en/plan_b/access/
//

Address

Béjart Ballet Lausanne, 12 Chemin du Presbytère, 1004 Lausanne